I took a walk round Banton Loch today after the rain stopped to see if there was any point of wetting a line and took these photo's.
KFPA Notice
View from where the old boathouse used to be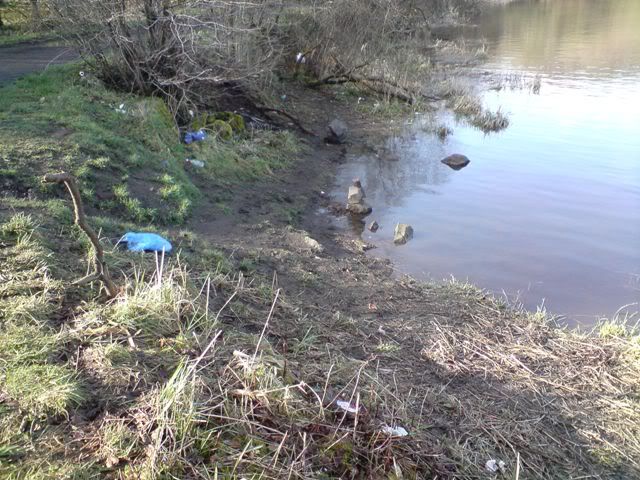 This photo is a bit unfair as there isn't rubbish all around the loch but there were a fair amount of empty cans and Buckie bottles.
View from the bottom end.
The battle of Kilsyth memorial at the outtake for the Lade.
This water must have one of the greatest unexploited potentials in central Scotland if folk could just get together and bring the place into the 21st century. I'm not intending this post to be a go at the Kilsyth Fish Protection Association but surely it's time this water was returned to it's former glory with a boathouse and some decent bailiffing. I spoke to a guy and his young companion ( I assume it was his son )who were float fishing with powerbait and I'm not against this type of fishing but if just a wee start was made there could be room for fly fishers and bait fishers alike.
There's a general location map for Banton Loch on
this site