This is a very strange looking Charr taken by a fly angler on a black fly with a sunburst tail from Girlsta on Shetland.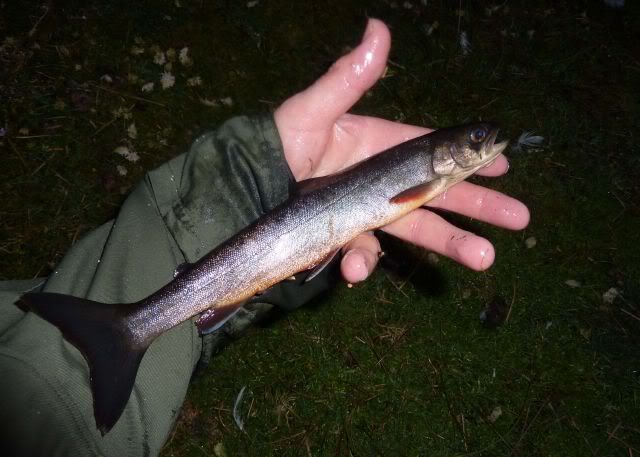 Apparently the loch holds a sub species of charr which fit's the description of this fish. It would be very interesting if any of our fishery scientists could leave some comments as to their views.
I've never seen a Charr like this anywhere !