This is the post from Thursday 12th May Blogger Lost on Friday 13th
That's right folks Robson Green aka " Robbo " , the angler who caused more controversy on a certain Fly Fishing Forum 
than a bear in a bee hive is back tonight with six new episodes of Extreme Fishing with Robson Green.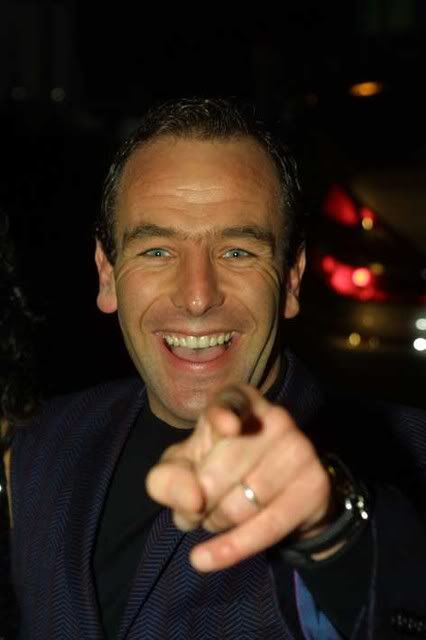 Robson, that cheeky Geordie with an invigorating presentation style hits the small screen again tonight, Thursday 12th May, 2011 so get down to the supermarket, buy yourself some tinnies, kick back and get ready for a roller coaster of a fishing trip.
In this new series, Robson goes where the guide books don't to discover how people in some of the remotest spots on the planet land their daily catch. From a tiny island in the mid-Atlantic to the wastelands of eastern Russia via the Argentinean wilderness, Robson hooks up with some of the most isolated fishermen, catching the most amazing fish.
The new series starts tonight on Channel 5 at 9 p.m. Don't forget to set the DVD recorder if you're going to be out !
Please, Please, Please tell me what you think of Robson and leave a comment. Love him or hate him what are your views on Extreme Fishing with Robson Green ?
Best comment as chosen by my daughter gets six hand tied fishing flies as a prize. They are all very effective custom patterns I've tied and use myself !